Laboratories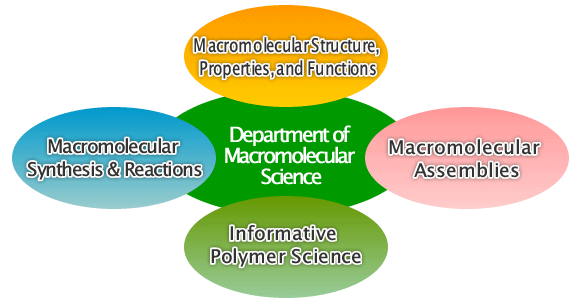 The Department of Macromolecular Science comprises three core laboratories and one cooperative laboratory, with each laboratory comprising several research groups. Click on a laboratory name for more details.
Macromolecular Synthesis & Reactions

Macromolecular Structure, Properties, and Functions
Macromolecular Assemblies
Informative Polymer Science (Institute for Protein Research)
Professor Goto retired at the usual age on March, 2020.
Department for the Administration of Safety and Hygiene
Institute for Advanced Co-Creation Studies